Shipping Information
Call 01423 339163 if you have any questions regarding deliveries
Standard Delivery
Our standard delivery charges are based on the delivery method that is most suitable for the products ordered. Most of the goods we sell are delivered on pallets. Parcel Force will deliver some smaller items.
The standard delivery charge for goods delivered on a pallet is £60*
Delivery charges £60ex.VAT is applied to most of the products we supply due to the weight and size of the materials.
The standard delivery charge for smaller items is £20*
£20ex.VAT for smaller items. This charge applies when smaller items are ordered individually without materials we must deliver on a pallet. Only the pallet charge will be applied when smaller items are purchased with materials delivered on a pallet.
Customer collections are available. You must arrange this with the sales team before the collection date. If you would like to collect materials, please call 01423 339163
Certain postcodes will incur additional charges. AB*, DD*, IV*, KW*, PA*, PH* will be charged £110**. UK islands, including the following postcodes, will be charged £130*. PO30*, PO31*, PO32*, PO33*, PO34*, PO35*, PO36, PO37*, PO38*, PO39*, PO40*, PO41*, IM*, BT*, JE*, GY*
If you have special delivery requirements, please let us know at the point of ordering. It is possible to leave delivery instructions when you place an online order.
Special Deliveries
We can arrange to have orders delivered on Saturdays. A surcharge would be applied of an additional £50.
Please call 01423 339163 if you require any of these additional services.
How long will delivery take?
We aim to deliver orders within 3-5 working days.
We can arrange specific delivery dates; don't hesitate to contact us if you need the delivery on a particular day.
If you order online, you will receive a confirmation email that we have received your order. We will then contact you once the order is ready to be despatched to confirm a suitable delivery date. If you would like to discuss delivery times with us, please call 01423 339163.
Orders placed over a weekend or a Bank Holiday will be confirmed on the first working day after.
Need goods in a hurry, give us a call. We carry most items in stock which can be delivered quickly if required, call 01423 339163.
How will my order be delivered?
The majority of orders we despatch are sent on pallets. We use a specialist delivery company, not a pallet network, to deliver throughout the UK. All our pallet deliveries are kerbside deliveries. This means the pallet will be delivered near the delivery address. Pallets are unloaded from the vehicles with a pallet truck. If possible, the pallets can be dropped on driveways if accessible with the pallet truck.
Pallet deliveries are normally made on 7.5-tonne vehicles similar in size to bin lorries. Occasionally larger vehicles are used. If you know of any reason why it might be difficult to deliver to your address with this type of vehicle, please let us pass the information on to the delivery company. Typical delivery problems can include parking restrictions, access issues for certain vehicles, low bridges and overhanging trees. Call 01423 339163 if you are unsure.
The delivery drivers will not bring the goods into your property or unload the individual items from the pallets.
Many of our heavy items require two people to carry them safely.
All orders sent on pallets are wrapped and secured to the pallet to protect them while in transit. Once you have received your order, we recommend storing the materials inside. If you plan to leave your goods outside, you should use additional coverage to protect them from adverse weather conditions.
Damaged or missing items
In the unfortunate event that items are damaged or missing when your order arrives, you should sign damaged or missing items on the driver's paperwork. Call 01423 339163 to let us know of the issue to allow us to rectify the problem quickly.
We might ask for a picture of the damage to speed up the process of arranging a suitable solution.
To enable us to quickly resolve any issues with your delivery, you must sign for your delivery when it arrives.
Returns
Can I return items from my order? Yes, you can return unused items from your order that are in a salable condition. We can arrange to collect any unused materials and have them brought back to us. We would refund the items' cost returned to us less the shipping cost incurred by the company collecting the items. The cost to return the goods would be confirmed at the point of arranging the return. The refund will be paid once the goods have been brought back and checked at our warehouse.
Alternatively, you can arrange to return the materials to us, and we will issue a refund once they have been received.
*All prices displayed are exclusive of VAT @ 20%. This will be added at the end of the checkout process before you confirm your order.
Need more help with shipping information call 01423 339163, or send us an enquiry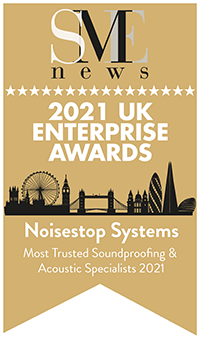 Never miss our great deals. Huge sale every week!