Description
Ceiling System 2
Ceiling System 2 provides effective levels of soundproofing to reduce airborne noise and impact noise. With little or no change to the existing ceiling height Ceiling System 2 is the most popular ceiling soundproofing system we provide. The most effective way of soundproofing a ceiling is to increase the mass and create separation. The combination of materials supplied with this kit ensure your ceilings achieve both.
For more help and advice take a look at our how to soundproof a ceiling guide. If you need any help please feel free to give us a call on 01423 339163.
Ceiling System 2 Information
35mm height loss from the ceiling joist
Airborne noise reduction 52dB
Impact noise reduction56dB
Products Supplied
View the quantity of products supplied with this system.
Fitting Ceiling System 2
Remove the existing ceiling before the installation of CeilingSystem 2. Complete access to the ceiling joists is required.
Infill the cavity between the ceiling joist with the DFM acoustic insulation
Screw the Soundbreaker Bars perpendicular into the joists. Space the Soundbreaker bars at 400mm centres. The wide corrugated part of the bar faces down into the room.
Screw the panels into the bars, fixing into the wide corrugated part of the bars
An additional layer of plasterboard can be added if required
Seal around the perimeter of the ceiling and between each panel with AC50 acoustic sealant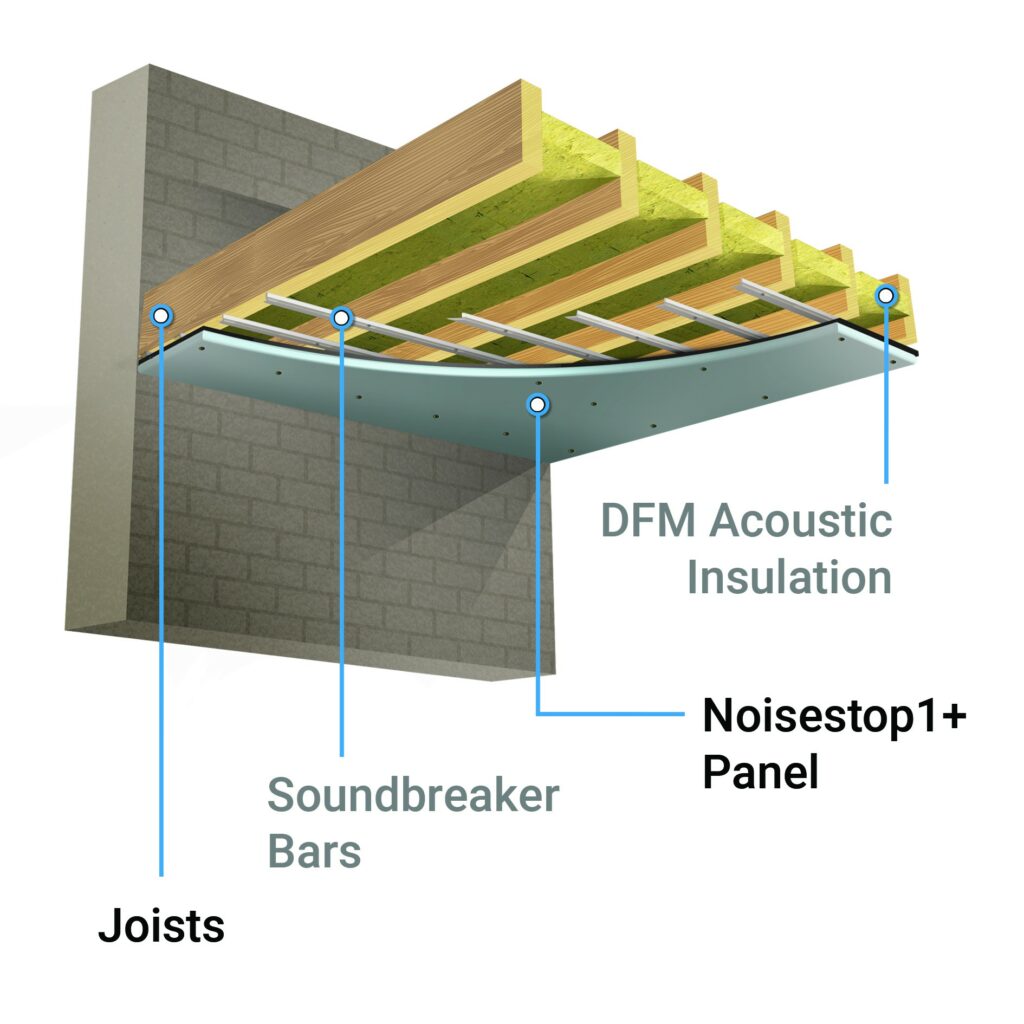 For enquiries please call 01423 339163, or send us a message via our contacts page