Description
DB absorber rapid wall and ceiling panels are high-quality sound-absorbing acoustic panels. Sound absorption panels are designed as either a wall lining panel or a ceiling panel controlling 'echo' or reverberant noise in areas with hard surfaces. Using DB absorber rapid acoustic panels will improve the quality of any working environment due to the panel's ability to absorb sound. They are extremely lightweight and have a built-in self-adhesive backing for easy bonding to a wall or ceiling. Each sound absorption panel's face and edges are upholstered using an acoustically transparent fabric and available in many different fabric textures and colours.
Sound absorbing acoustic wall and ceiling panels are extensively used in village halls, community centres, home theatres, recording studios, engineering booths, restaurants, bars and cafes, coffee houses, libraries, universities, schools, conference rooms, office buildings, apartment complexes, studio designs, call centres home decor, art galleries, medical facilities and hospitals.
Fabric upholstered DB absorber rapid wall, and ceiling panels will achieve the highest acoustic performance without compromising style. Their purpose is to absorb sound, enabling the optimum level of acoustic comfort. Reduce reverberation noise, also perceived as "echo" ensuring heightened speech intelligibility and acoustic tranquillity.
DB absorber rapid sound absorption acoustic wall and ceiling panels are flexible in terms of colour, texture, shape or size. They can be bespoke, designed to fit your needs, or available in standard traditional sizes.
Acoustic Performance
Thickness

mm

Sound Absorption Coefficient (BS EN ISO 354)

αW

* Absorber Class

125 Hz

250 Hz
500 Hz
1000 Hz
2000 Hz

4000 Hz

40

0.25

0.63
0.98
1.00
1.00

1.00

1.00

A
* Absorber Classifications tested in accordance with BS EN ISO 11654:1997
DB Absorber Rapid
Installing DB Absorber Rapid Panels
Quick and easy to install, find where you want the panels, peel off the self-adhesive back and stick them on.
Self-adhesive is made possible due to the rapid sound absorbing panel's low weight value when compared to the standard range. Why the difference? Where the standard range utilises a mineral fibre, the rapid panel takes advantage of a low-weight acoustic foam. This makes these sound absorbing panels to become a self-adhesive and quick install alternative.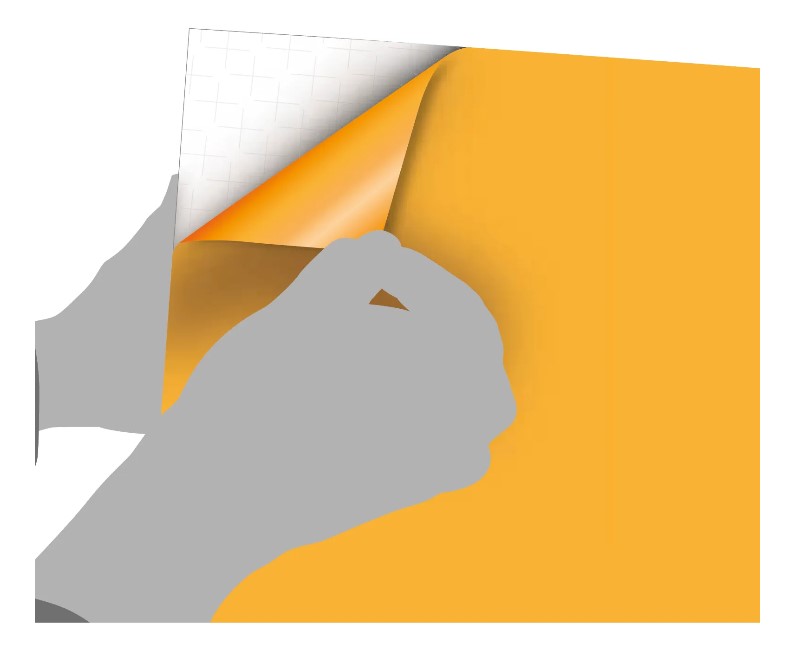 For help and advice, get in touch, speak to an adviser, call 01423 339163. Alternatively, please send us your enquiry.