Information Collection and Use
Noisestop Systems LLP is the sole owner of the information collected on www.noisestopsystems.co.uk. Noisestop Systems LLP collects information from our users at several different points on our Web site. Other than for specific purposes as agreed with the user the information that is collected through this site is used for marketing or analysis purposes only.
Analysis
Information gathered through this web site will be held in a database at our offices and be used periodically to assess the success of the web site and the actions generated from the levels of traffic generated.When you request a page from the site's web server, the server automatically collects some information about your system, including your IP address. NoisestopSystems.co.uk collects the minimum information necessary to ensure our service works. NoisestopSystems.co.uk uses "WebTrends" to analyse traffic to our site. WebTrends does not create individual profiles for visitors as WebTrends only collects aggregate data.
Enquiry Form
We ask for information from the user on our enquiry form. Information gathered through this form will be held in a database at our offices and be used periodically to assist in the various marketing activities of Noisestop Systems LLP. We do not currently provide or share your information with other third parties.
Legal Disclaimer
Though we make every effort to preserve user privacy, we may need to disclose personal information when required by law wherein we have a good-faith belief that such action is necessary to comply with a current judicial proceeding, a court order or legal process served on our Web site.
Business Transitions
In the event NoisestopSystems.co.uk goes through a business transition, such as a merger, being acquired by another company, or selling a portion of its assets, users' personal information will, in most instances, be part of the assets transferred. If as a result of the business transition, the users' personally identifiable information will be used in a manner different from that stated at the time of collection they will be given choice consistent with our notification of changes section.
Links
This Web site contains links to other sites. Please be aware that we, Noisestop Systems LLP, are not responsible for the privacy practices of such other sites. This privacy statement applies solely to information collected by this Web site.
Changes to this Statement
NoisestopSystems.co.uk will occasionally update this Privacy Statement to reflect company and customer feedback. NoisestopSystems.co.uk encourages you to periodically review this Statement to be informed of how NoisestopSystems.co.uk is protecting your information.
Unsubscribing
We'll remove you from our database of site users and stop sending you information upon request. Simply send us an Email to unsubscribe at this Email address.
Contact Information
If users have any questions or suggestions regarding our privacy policy, please contact us on 01423 339163 or email: info@noisestopsystems.co.uk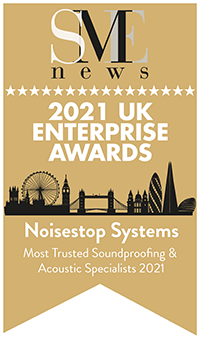 Never miss our great deals. Huge sale every week!