Soundproofing Products
Browse the Noisestop Systems complete range of wall, floor and ceiling soundproof insulation products. Whether you're looking to soundproof against a noisy neighbour or install Part E compliant solutions, we can help. You will find the right soundproofing materials for your needs in our online store.
Choose from slim soundproof panels to sound insulate walls and ceilings or acoustic underlays to soundproof floors. Combine simple soundproofing and acoustic products to suit your requirements, or use our ready-made soundproof systems. Buy affordable soundproofing directly from Noisestop Systems and deliver it anywhere in the UK. Buy soundproofing products online or call 01423 339163 for sales and enquiries. You can also look at our handy online help guides for more information on soundproof walls, floors, and soundproof ceilings.
Call 01423 339 163 or send us an enquiry via our contact page. Our team of soundproofing experts are waiting to help you get the right solutions for your unique noise insulation needs.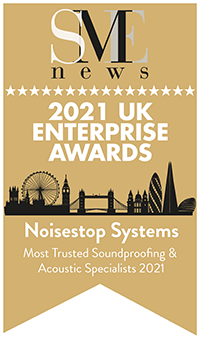 Never miss our great deals. Huge sale every week!