Separating timber floors with joists to meet Part E
Ensure your separating timber floors with joists meet Part E Building Regulations using Noisestop Systems range of floor soundproofing solutions. This guide will show you which materials to use to pass Building Regulation Part E using acoustic underlay mats, sound insulation slabs, soundbreaker bars and acoustic plasterboard. Alternative methods can be used including using floating floors instead of acoustic underlays to comply with Building Regulations. For more information take a look through our guide to soundproofing floors using a floating floor to meet Part E for separating floors.
In order for the separating floors to meet Part E you will have to meet the following levels of impact and airborne sound.
Airborne sound 43dB your floor must achieve a higher figure when tested
Impact sound 62dB (new build) or 64dB (conversion) your floors must achieve a lower figure
The higher the airborne sound figure of the solution the better the performance, the lower the impact sound figure the better the performance.
Soundproofing a timber floor with joists to meet Part E
Ensure your timber floors with joists comply with Building Regulations by increasing the mass and density. The best way to achieve this is to use an acoustic floor either over the existing sub-floor or a floating floor directly on to the floor joists. By using this type of flooring solution you will reduce impact sound transfer through floors and structural walls which will reduce flanking sound transmission.
Acoustic mats over an existing sub-floor
Noisestop Systems provide a range of acoustic underlays used to soundproof timber floors with joists to meet Part E. Depending on your final floor finish use either the Noisestop F7 or Noisestop F7+ as part of your flooring solution.
Use acoustic insulation between the floor joists
Acoustic insulation between the floor joists will block and absorb airborne sound transfer. Use a minimum density of 60kg/m³ to ensure you have enough density to stop the required level of sound. The thickness of the sound insulation slabs must be 100mm.
Acoustic insulation 100mm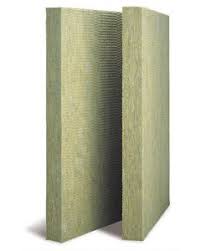 Use soundbreaker bars to the underside of the ceiling joists
Use soundbreaker bars on the underside of your ceiling joists to create separation between the plasterboard and the ceiling joists. By using the bars sound transmission through the joists will be reduced due to the design of the bars. The plasterboard will be isolated from the ceiling joist and sound vibration through that area will be absorbed and reduced by the soundbreaker bar.
Soundbreaker bars on the underside of the ceiling joists
Acoustic plasterboard to finish your ceiling
Use two layers of acoustic plasterboard to finish your ceilings. By using two layers you will have the correct ceiling mass and you will achieve a one hour fire rating by combining two layers of 12.5mm acoustic plasterboard. The acoustic plasterboard must be fixed directly to the soundbreaker bars and not on to the ceiling joists for this type of part E solution.
12.5mm acoustic plasterboard
Related Products