Soundproofing Materials for Walls
A guide to sound insulation materials for walls. Improve the sound reduction of internal stud walls and brick party walls. Noisestop Systems provide a range of soundproof materials for walls, including acoustic insulation, soundproof wall panels and complete acoustic wall kits. Please view our complete range of wall soundproofing products.
Soundproofing materials for walls will reduce airborne and impact noise through a wall. The two things to consider when it comes to sound-insulating walls are how much noise can you hear and how much space can you lose? If you have a boisterous neighbour playing music at unsociable hours, you will need a high level of soundproofing. This will require a combination of acoustic materials to ensure you achieve good levels of sound insulation. This method will often require more space loss in the room than the thinner direct to wall soundproof panels, which are used to soundproof walls against lower sound levels such as conversation or TV.
Soundproof panels for walls
Wall soundproofing panels are a popular method of soundproofing walls against the most common household noises. You can quickly and easily increase the sound insulation between rooms by applying this panel type straight onto your walls. Find out more information regarding soundproof panels to sound insulate your walls.
Combine soundproofing materials for the best level of wall soundproofing
Combining soundproof materials will offer high levels of sound insulation between rooms. If you want to stop high levels of sound through a wall, you will have to use a combination of acoustic materials. Building an acoustic wall will prevent sound through existing party walls. Soundproof internal stud walls using acoustic insulation materials. You can learn more about these solutions in these guides, party wall soundproofing and stud wall soundproofing.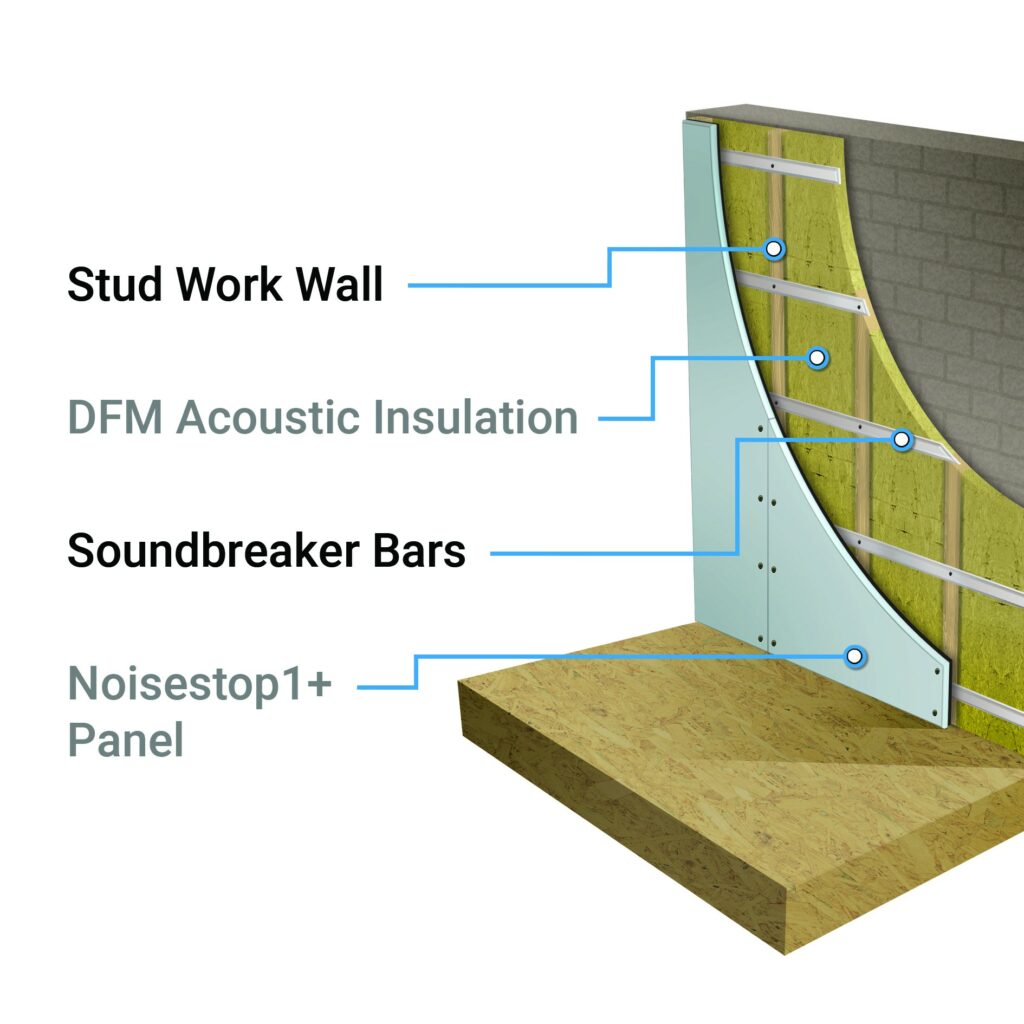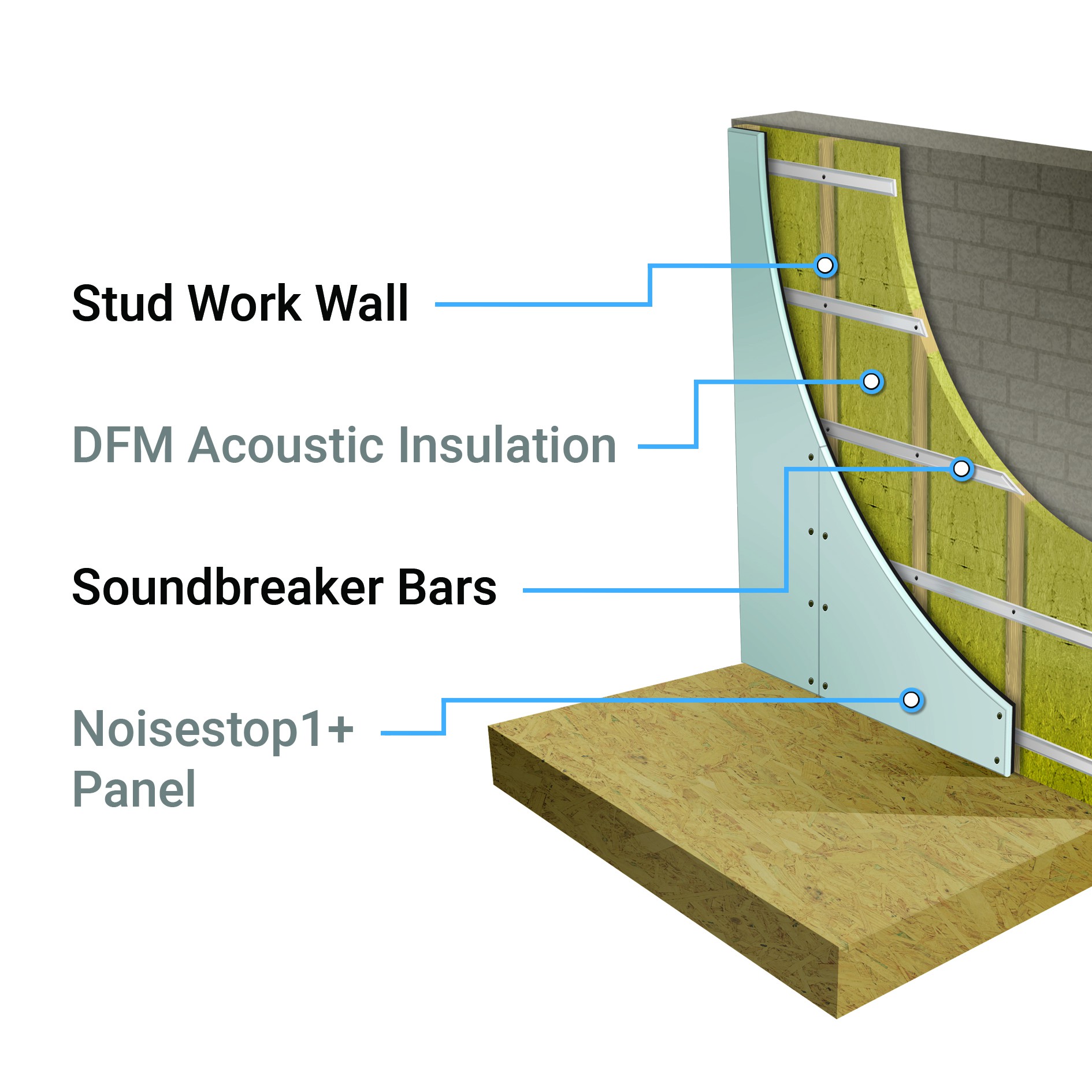 Materials to soundproof your walls
If you want to create your own soundproof wall, these are the best materials to use. These soundproof materials can be used for soundproofing internal stud walls or as an acoustic wall kit to soundproof a party wall. If you have a stud wall or put one up, always use acoustic insulation inside the stud frame. This material comes in a variety of thicknesses to suit your frame depth. Use a minimum of 60kg/m³ density. Go higher if your budget allows; you will increase the sound reduction.
You must create separation in your acoustic wall. The easiest way to do this is to use Soundbreaker Bars. An acoustic hanger that fixes the stud's face work to reduce sound vibration through the wall.
Use soundproof panels to finish your wall. A soundproofing wall panel will normally combine a mass-loaded barrier sheet with a sheet of acoustic plasterboard. This will significantly increase to sound insulation of the plasterboard.
Wall soundproofing
Some of our more popular soundproof materials are below. Please view our complete range of wall soundproofing materials. If you require any more help take a look at our wall soundproofing guide. Alternatively, get in touch or give us a call 01423 339163.