Soundproof a stud wall using one of these stud wall soundproofing solutions
Choose between complete soundproofing systems or direct to wall soundproofing panels to increase the sound insulation of your stud walls.
Soundproof existing stud walls without removing plasterboard using the Noisestop Silent Panel. This space-saving solution will block general household noise such as muffled conversations and low-level TV noises. If you require higher levels of sound insulation, we have a range of soundproofing products we have combined to form complete soundproofing systems. The best performing solution is the  AcoustiClip Stud Wall System combining products to create a high performing acoustic stud wall.
Get the most out of your wall soundproofing using these methods
Use acoustic insulation between stud frames to block and absorb sounds that typically transfer through this area. We recommend that DFM acoustic insulation slabs be used inside any cavity when soundproofing stud walls or solid brick walls.
Increase isolation of your walls using AcoustiClip. The design of the clip ensures noise that would typically transfer through the building's structure can't due to the separation created by the AcoustiClip. Vibration and airborne sounds reduce by using acoustic clips.
Soundproofing boards will increase a wall's mass, enabling the wall to block more airborne sounds. The Noisestop Silent Panel is our best performing stand-alone board that can be applied directly over the existing walls to reduce airborne sounds. Most of our wall soundproofing systems utilise the Noisestop 1+ Panel. At only 18mm, it is one of the thinnest boards on the market but is excellent for combining with other materials to form an acoustic wall.
Seal the edges of the soundproof boarding and the perimeter of your wall with an acoustic sealant. Creating an airtight seal helps to ensure sound does not transfer through small gaps between the panels.
When you reinstate electrical outlets, use acoustic putty pads inside recessed back boxes to ensure the acoustic integrity of the soundproof wall.
Soundproof  Stud Walls using the AcoustiClip System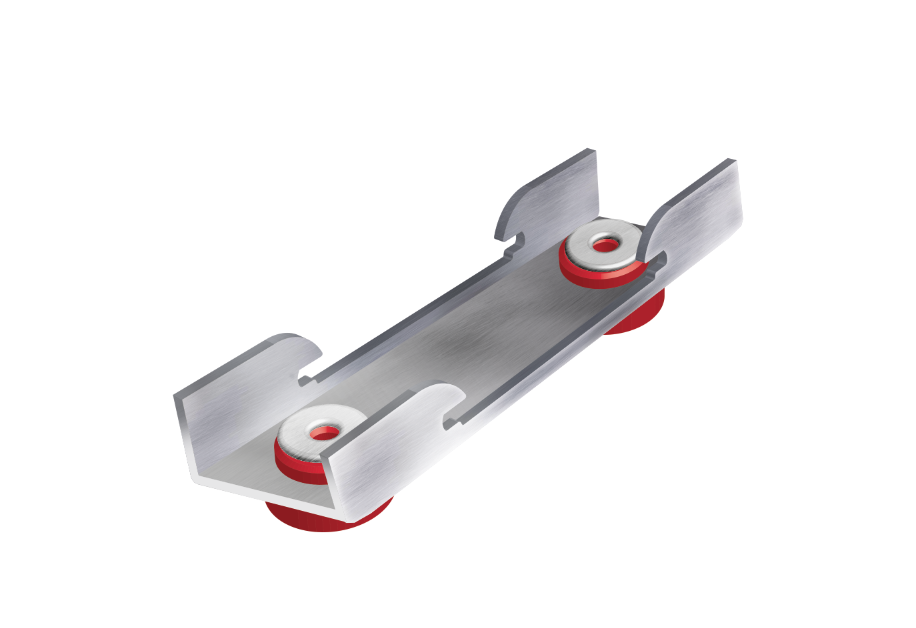 Combine AcoustiClips with acoustic insulation and soundproof panels for the best wall soundproofing solution
Increase the mass/density of your walls
The higher a walls mass/density, the more airborne sound it will reduce. You will achieve this using dense acoustic plasterboards and mass loaded vinyl acoustic membranes.
Increase the walls sound absorption
A variety of different acoustic materials will increase the absorption of your walls. Acoustic insulation slabs are one of the best ways to improve sound absorption.
Separation increases sound insulation
Sound finds it more difficult to pass between a structure that has minimal points of contact. Use acoustic hangers on walls that require additional separation; the AcoustiClip System is our high performing system for reducing vibration and airborne sounds.
If you need more help with soundproofing walls call 01423 339163 and speak to one of the team, alternatively you can send your enquiry over to us.